The Tip Toe Test shows you how your current forefoot stability is. If you can't master the Tip Toe Test, it will also have a negative effect on your overall biomechanical processes. Because if you have a problem with the forefoot, the rearfoot is not supported(2) and tends into excessive pronation, an inward rotation of the joint, or excessive joint outward rotation, supination. Both weaken your propulsion phase and stress the entire body structure.
Over 2/3 of runners worldwide have a 'runner's hallux'
An international study(1) of over 500,000 foot scans confirms our own research. Summarized in four words, it reads: Big toe, big problem. Normally, the big toe provides about 85% of the stability(2) when running. However, when wearing conventional running shoes that restricts the toes for too long, the foot will suffer from permanent structural deformation. This can be found out in two ways: you have already developed a noticeable hallux valgus or you can take the tip-toe-test. Here is how this applies.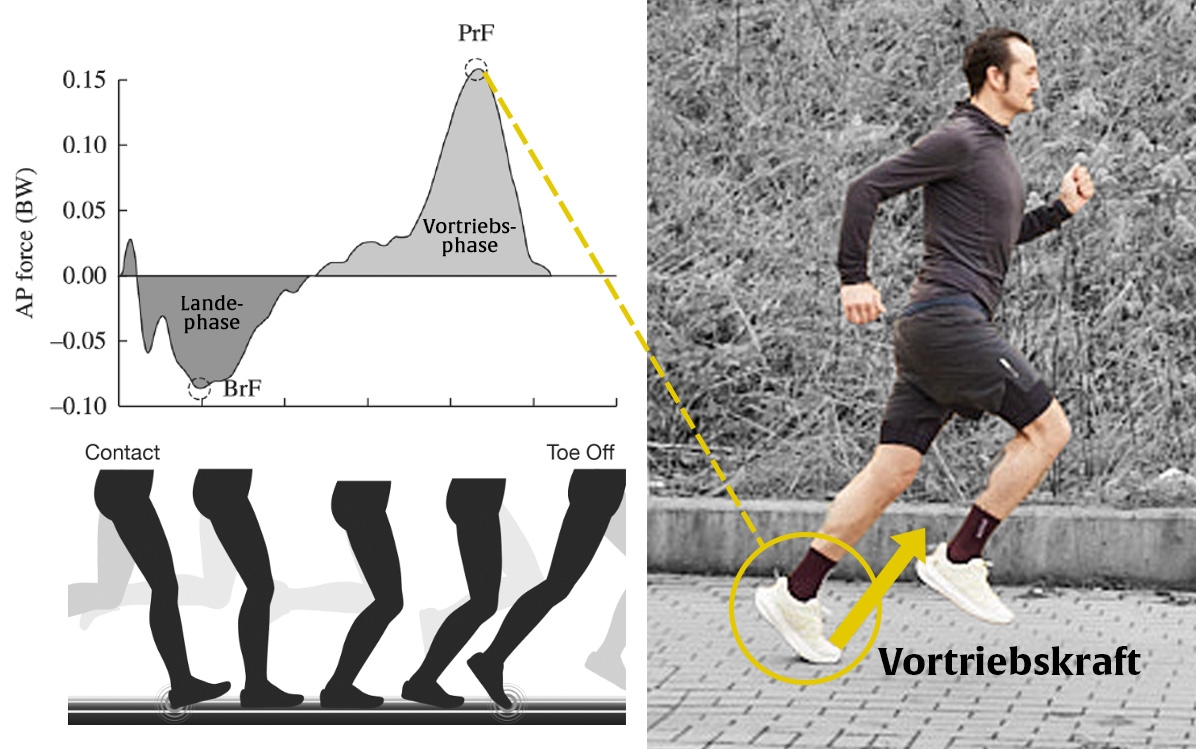 Why the big toe is so important in the propulsive phase!
✔ The architecture and alignment of the big toe provide the required structural stability during the propulsive phase.
✔ The three largest intrinsic foot muscles attach to the big toe and provide the active stability required during propulsive phase.

✔ The "windlass effect" of the plantar fascia occurs mainly at the big toe and provides the passive stability required during propulsive phase.

References:
(1) "Analysis of hallux valgus angles automatically extracted from 3D foot scans taken in North America, Europe and Asia" (Yang Jiao, Saso Dzeroski, Ales Jurca) 2022

(2) "Runners Rewired" (Jay Dicharry) 2017

(3) "Foot Morphological Difference between habitually shod and unshod runners" (Shu, Mei, Fernandez, Li, Feng, Gu) 2015

(4) "Does the incidence of acquired hallux valgus vary from shod runners to barefoot runners?" (Watson, Arulsingh, Pai) 2015

(5)"Running shoes and running injuries: mythbusting and a proposal for two new paradigms: 'preferred movement path' and 'comfort filter'" (Nigg, Baltich, Hoerzer, Enders) 2015

(6)"Preventing Bone Stres Injuries in Runners with Optimal Workload" (Warden, Edwards, Willy) 2021