Where the world's leading automobile manufacturers put their prototypes through their most intensive testing, that's where we put our running shoes under the toughest conditions!
Of course you can test new running shoe developments in the lab, like most manufacturers in the industry do. When it comes to our new developments, our aim is to test our shoes under the most extreme conditions possible. This is the only way we can ensure that they meet your requirements. That's why, after 2021 and 2022, this year we were the official shoe of the "Badwater 135" for the third time in a row: at the legendary ultramarathon through Death Valley.
Test conditions
Distance: 135 miles (217 kilometres)
Altitude: 2,615.50 m
Duration: 23 to 48 hours non-stop
Air temperature: approx. 50 degrees Celsius
Ground temperature: approx. 80 degrees Celsius
Ground temperature: approx. 80 degrees Celsius
Every year, in coordination with Race Director Chris Kostman, we contact the elite field of participants in the "World's toughest footrace". We then work with a selection of these elite ultrarunners to provide them with the latest updates on our prototypes and latest developments, so they are tested on courses and in conditions no laboratory in the world can replicate. After the race, the runners share their experiences with us in detail, so that they continuously flow into our further developments.
Insights from Badwater® 135 the toughest test lab in the world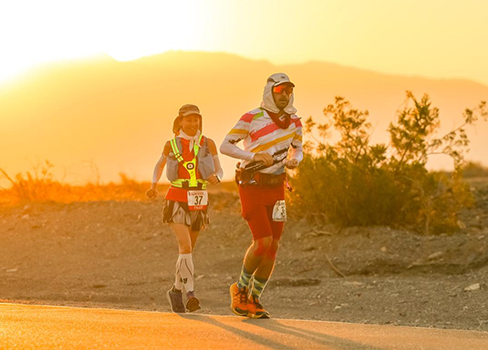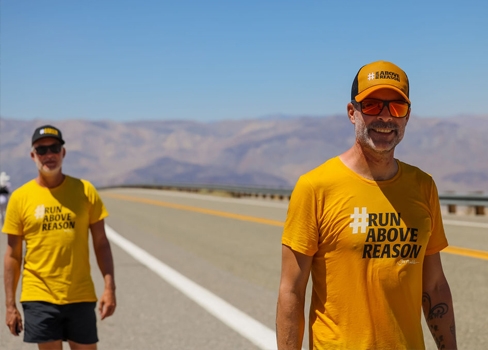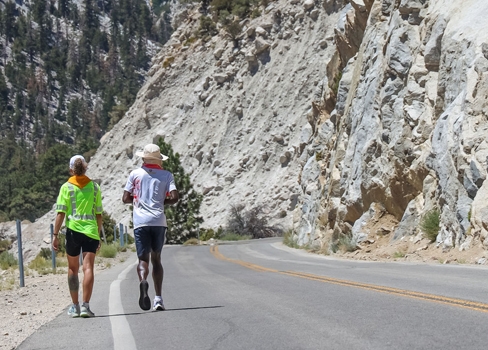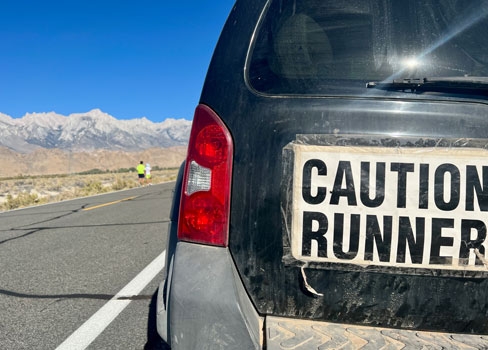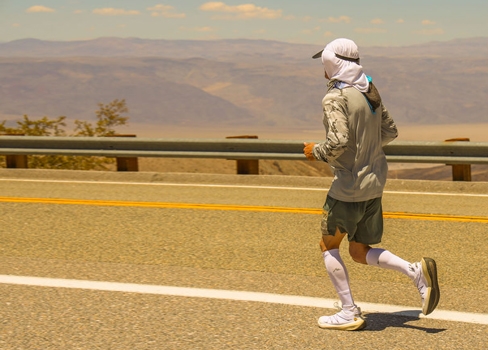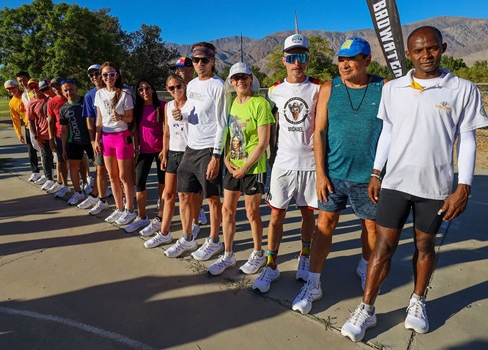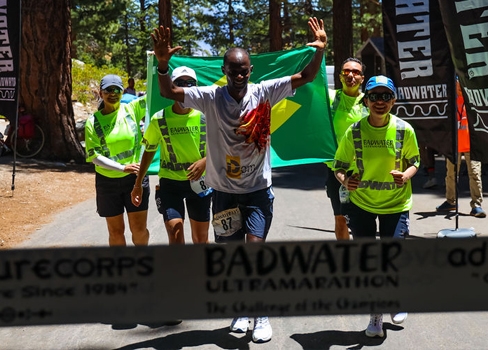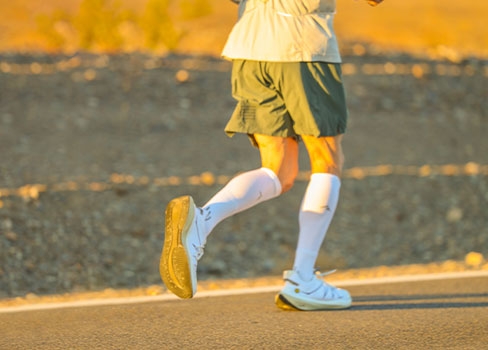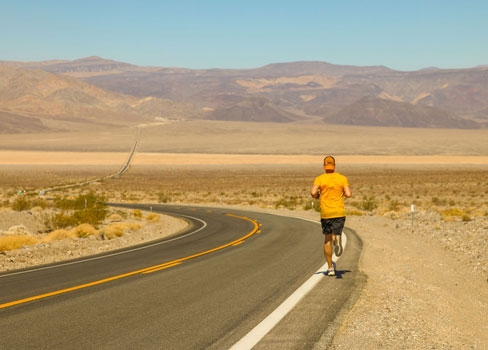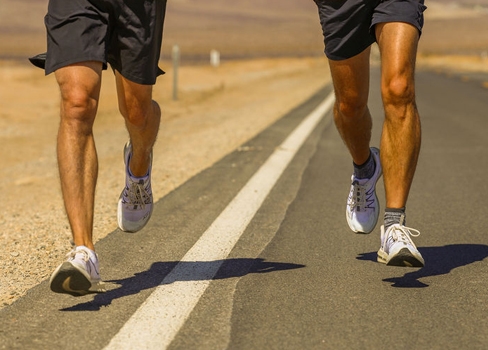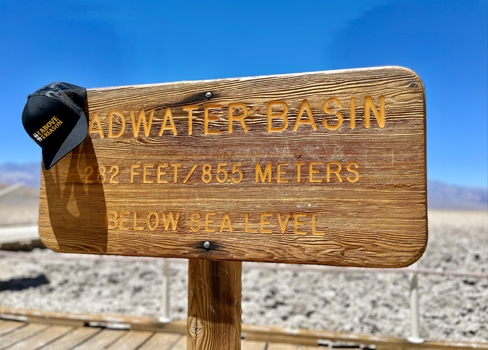 Live from the test track in Death Valley interviews with the athletes
Simon Guérard
Ultramarathon and Ultratrail runner as well as Badwater 2023 finisher

(he wore the Pilot 1 from km 9 to km 217)
"I trained a bit with the shoes and felt pretty good with them. I definitely like that they give me a lot of toe room."
Mario Lacerda, ultramarathon runner and race director Brazil 135
"The best thing that I ever used to run an ultramarathon! When you gave it to me, I put it on (Ultreya®) and I felt a little wired, because it has a different architecture, that I did not understand, so I said: "let me use it to see if it works". I put it like that on my foot and still runnig all the day and I pace my run and I pace my athlet, feel comfortable at all, no blisters, nothing in this one, toe freedom is good – awesome!"
Doug Strong (wore the shoes as a pacer for around 40 hours at a time throughout the Badwater Ultra)
"All this (points on the forefoot of the shoe) is just freedom and support and than here (points on the heel area) it hold you like a normal shoe!"
Kleber "Binho" Santos, Badwater Finisher 2022 and three-time Brazil 135 Champion and Course Record Holder
"This is for me first time in my life, against all the rules, that I put a brand-new shoes on and start running. But I felt more comfortable with it. I don't know why, but it did."
Bobby Seeberger, ultramarathon runner and Badwater 2022 finisher (wore the shoes from mile 17 to mile 102).
"I love these shoes! I can't wear a shoe right out of the box. I usually bring two to three pairs. At mile 17 I just said "give me those shoes" - they are just great! I don't have fat pads on the ball of my forefoot anymore - it's like skin on bone. To get a shoe that don´t hurt right there - it's a miracle!"
Crew Chief bib #96
"Bobby really has problems with his feet. He usually loses three to five toenails during a race. After 80 miles, his nails look good thanks to the wide toe box of the Ultreya®. He usually switches back and forth between several brands during a race because his feet hurt. So he gets three to four pairs per 100 miles. Today is different. At mile 17 he put on the Ultreya® and has been super happy ever since!"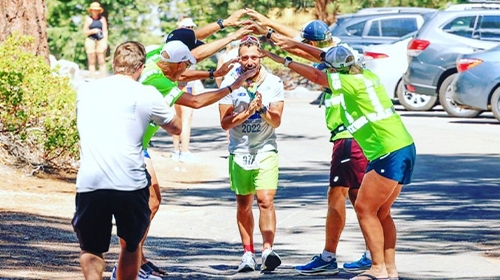 Marc Siques Llagostera, Badwater Finisher 2022 and ultramarathon runner
"The shoe is very comfortable and well cushioned. And this feeling does not disappear when you walk in it for a longer time. Thanks to its wide toe-box, it gives you a stable walking feeling. And you appreciate that when you walk in it for many hours. (...) I would definitely recommend the shoe. And if I find it in a shop in Spain one day, I will try it again. The one I have now has already done a lot of kilometres."

When the boss spontaneously turns into a Badwater runner
In the end, Sebastian couldn't stop himself. He wanted to personally experience how it feels to run in the Ultreya® on hot asphalt in maximum heat. He obviously didn't make it all the way to the finish line (of course, just because of a Corona infection the week before). But together with the renowned biomechanic Lee Saxby, he evaluated the aspects of biomechanics, their influence on sole design (uphill and downhill) as well as breathability and much more under these extreme conditions.

Discover our road running shoes